Join us as we welcome local and out-of-town buyers to taste and tour Humboldt Made businesses for our Fourth Annual Buyers Tour Event on April 21st - 22nd.
As a result of these buyers tours, many of our businesses have been picked up by large chains outside of the county. Gaining such contracts not only ensures the success of these businesses, but it directly stimulates our local economy and provides local jobs.
On this tour, buyers will meet 40+ makers who are producing some of the highest quality hand-crafted products in California. They will tour the kitchens, farms and workshops where our products are made as well as walk among giant redwoods, breathe clean air and visit pristine beaches. They will experience the rural sophistication of Humboldt County.
Schedule of Events
April 20th
5:00 pm - Tour of Humboldt Chocolate
5:30 pm - Humboldt Bay Tourism Center - meet and greet
April 21st
9:00 am - Tour Humboldt Bay Coffee - 535 3rd St, Eureka, CA
9:45 am - Tour Dick Taylor Chocolate - 4 W 4th St, Eureka, CA
11:00 am - Tour Redwood Acres and lunch - 3750 Harris St, Eureka, CA
12:40 pm - Tour Quinoa Farm (if time allows)
1 - 4 pm - Mad River Brewery Showcase - 195 Taylor Way, Blue Lake, CA
5:30 pm - Dinner at the Eagle House - 139 2nd St, Eureka, CA
6:30 pm - 9:30 pm - Dinner and Awards
April 22nd
9:00 am - Tour Sun Valley Floral Farms - 3160 Upper Bay Rd, Arcata
10:15 am - Tour Foodworks- Breakfast/brunch - 100 Ericson Ct, Arcata, CA
11:30 am - Tour Fire and Light - 100 Ericson Ct #100a, Arcata
12:30 pm - Tour Cypress Grove - 1330 Q St, Arcata, CA
1:45 pm - Tour South G st Businesses
Lost Coast Roast - 550 S G st Unit 36, Arcata, CA
Alchemy Distillery - 330 South G Street, Arcata, CA
3 - 5 pm - Bittersweet - Meet and Greet - 828 I Street, Arcata, CA
All events are open to the public.
4/21 - Humboldt Made Showcase at Mad River Brewery. 1pm - 4pm
Taste over 15 different local producers in Sunny Blue Lake. $5 entry fee.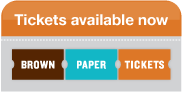 4/21 - Humboldt-to-Table Dinner at the Historic Eagle House Inn
This is truly a Humboldt-to-Table dinner. Come early for music, appetizers, locally produced beer and wine and stay for a fully catered, three-course meal featuring all your favorite Humboldt Made products.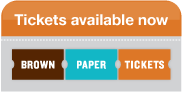 4/22 - All Day Meet the Maker Tours
All day tours starting at Humboldt Bay Coffee Company and ending at Humboldt Cider Company.
Tickets are $25 for all day tours. You will receive a map of the location and times of the tours.
Featured companies TBA.